Things are moving fast at the site of Minto Communities GTA's newest project in Toronto's Fashion District. The 123 Portland Street site has surpassed a few important milestones since the first activity was spotted at the corner of Portland and Adelaide streets in early 2020, with the demolition of a group of low-rise commercial and residential buildings. In their place, the block will soon be home to a 14-storey Sweeny &Co Architects-designed boutique luxury building.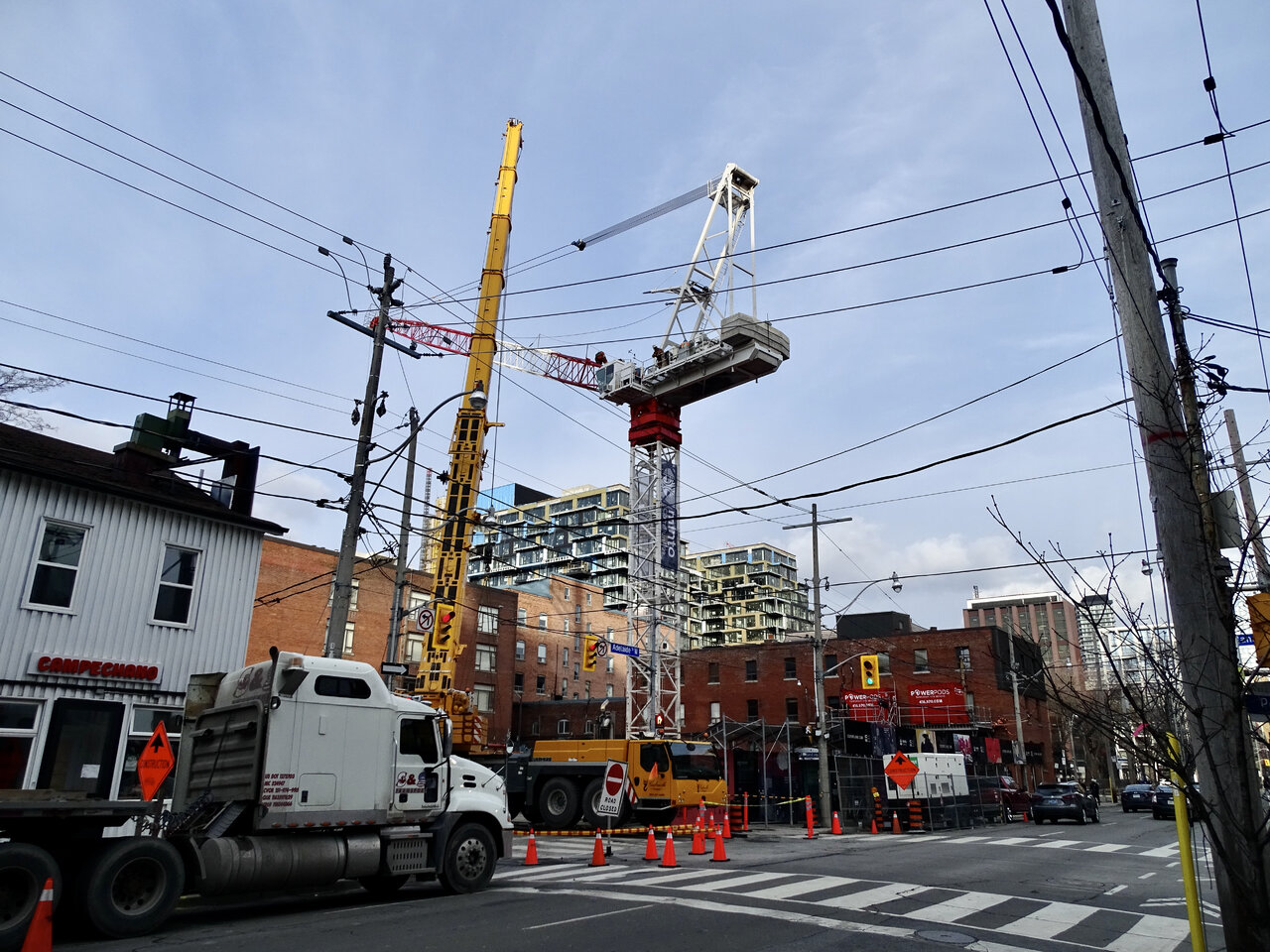 Looking northeast to 123 Portland, mid-January, image by Forum contributor Red Mars
It's almost exactly a year since demolition started on the Para Paints shop and three houses that previously occupied the site. Their removal cleared the way for drilling activity to build the site's shoring system. A ceremonial ground breaking event was then held in mid-2020. The next steps involved the excavation of the site deep enough for a three-level underground garage. When we last checked in on the project in mid-January, excavation had bottomed out and preparations were being made for the installation of a tower crane at the base of the pit.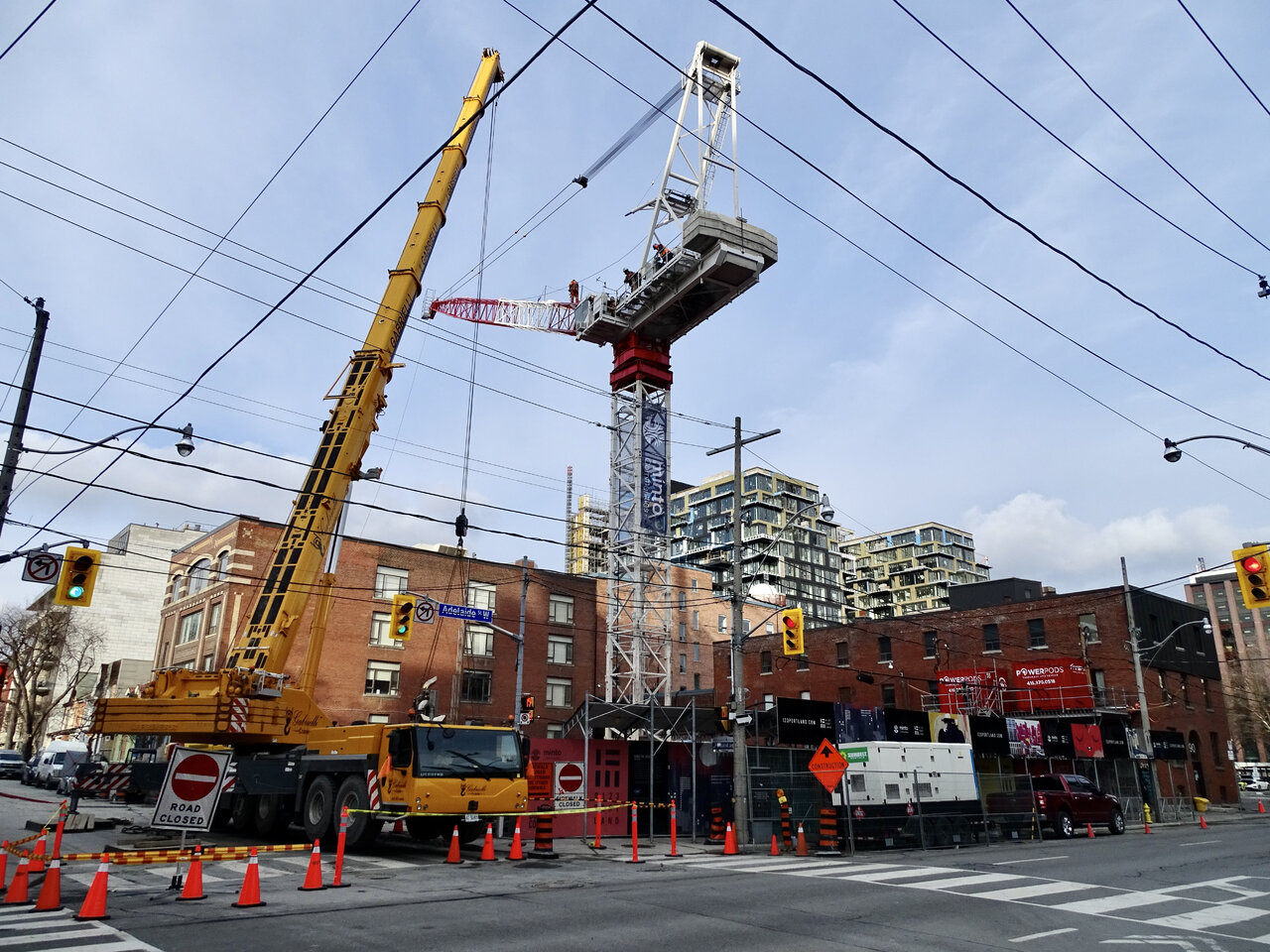 Looking northeast to 123 Portland, mid-January, image by Forum contributor Red Mars
The next milestone came just a few days after our update, when the tower crane was delivered to the site. Installed on the weekend of January 16th and 17th, the crane's delivery and assembly required the temporary closure of the block of Portland Street north of Adelaide Street West. Parked in the middle of Portland, a mobile hydraulic crane hoisted individual tower crane sections into place, where they were bolted together by crews safely tied off to arresting gear.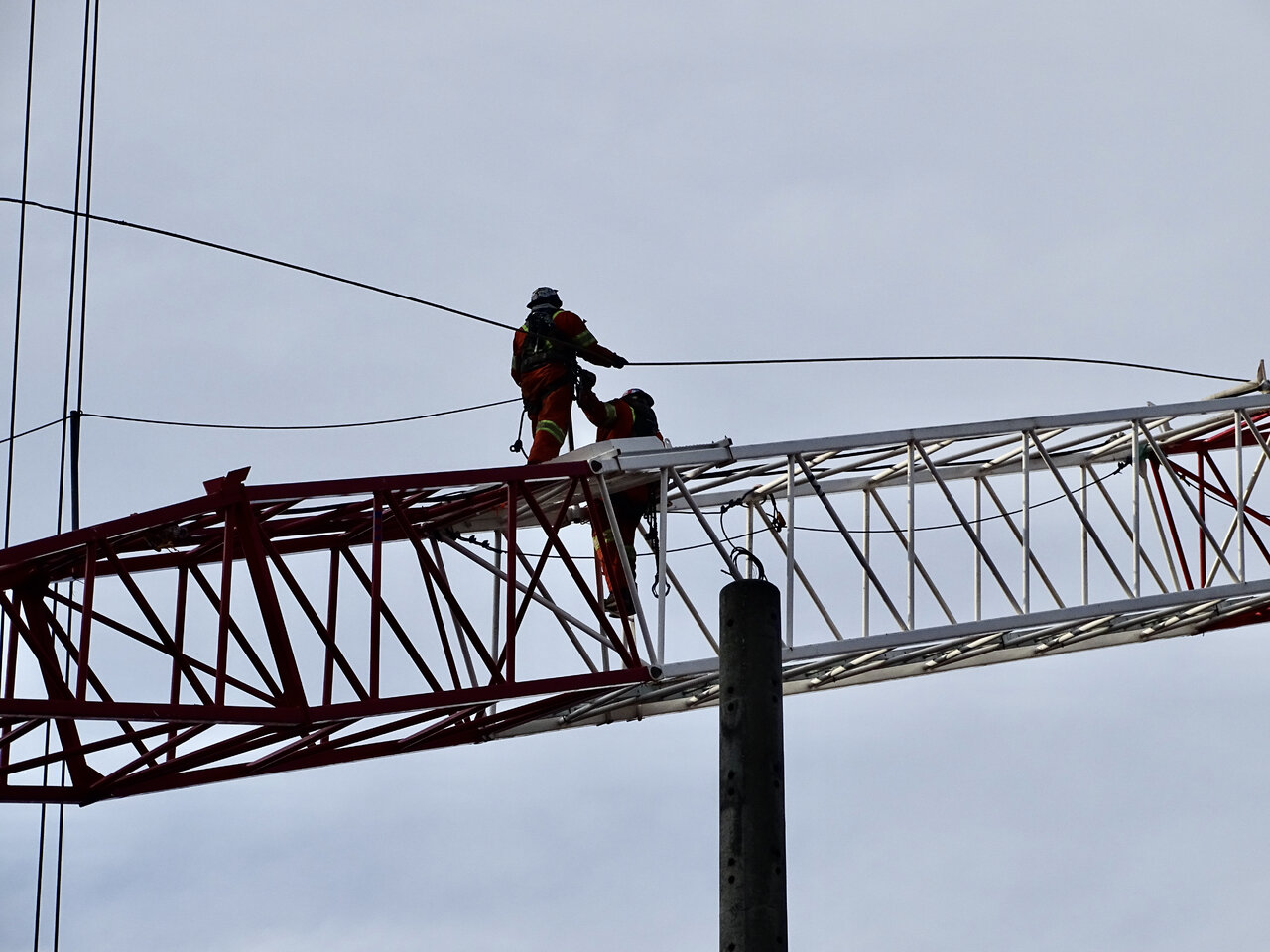 Crane installation at 123 Portland, image by Forum contributor Red Mars
With the crane now active, forming of the foundations and lowest P3 level have kicked into high gear. Recent action shots show how concrete trucks parked in a staging area along the site's Portland frontage are pumping concrete into the base of the pit, where P3 elements including walls and columns are now being formed.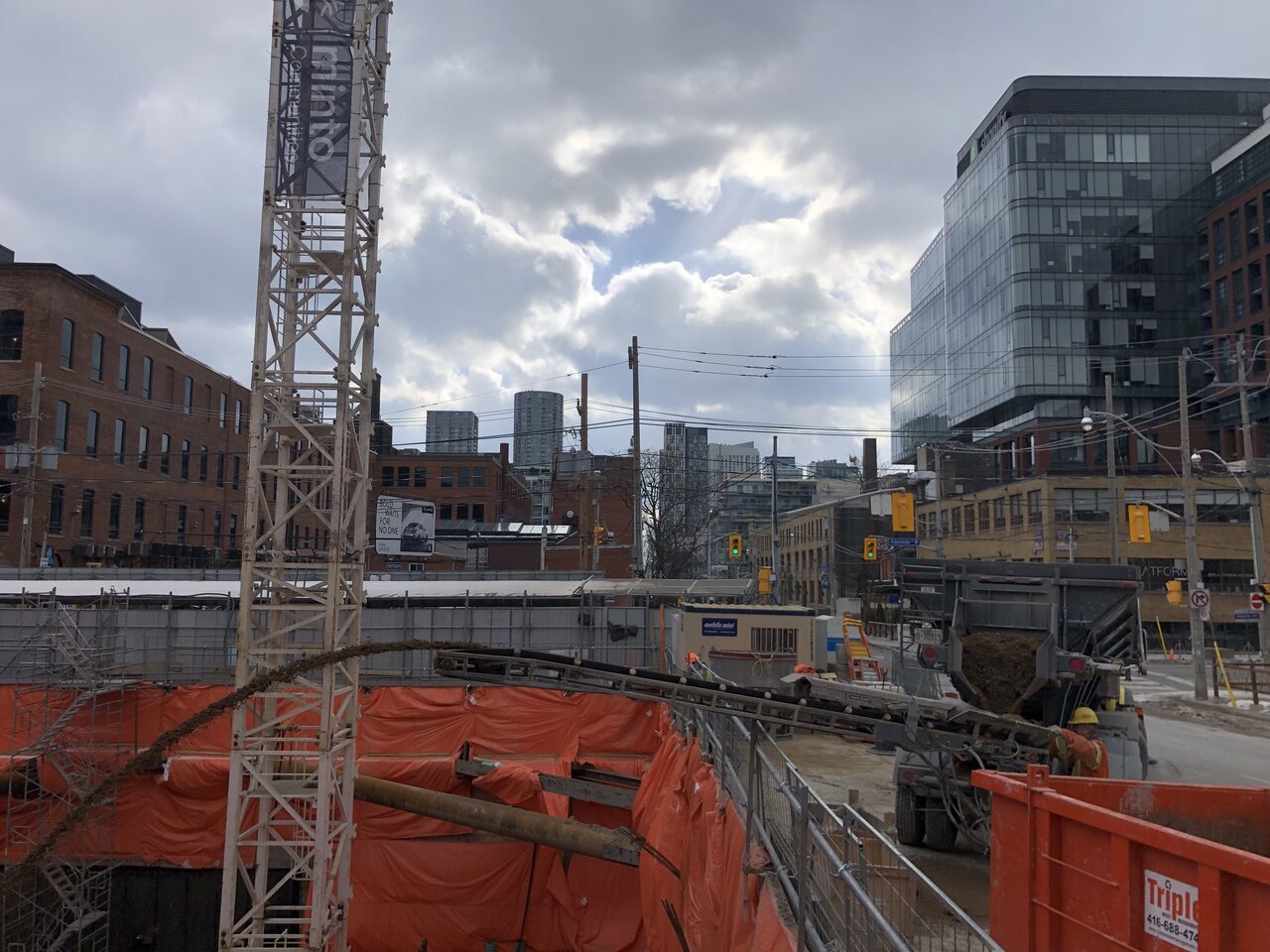 Concrete pouring at 123 Portland, image by Forum contributor bilked
The underground forming stage will continue for several more months before concrete surfaces at street level are poured later this year. Once above grade, 123 Portland will rise to just over 49 metres high. Upon completion, it will bring 117 new condominium units to the Fashion District, with residents to have access to a wide selection of amenity spaces appointed by interior designers U31.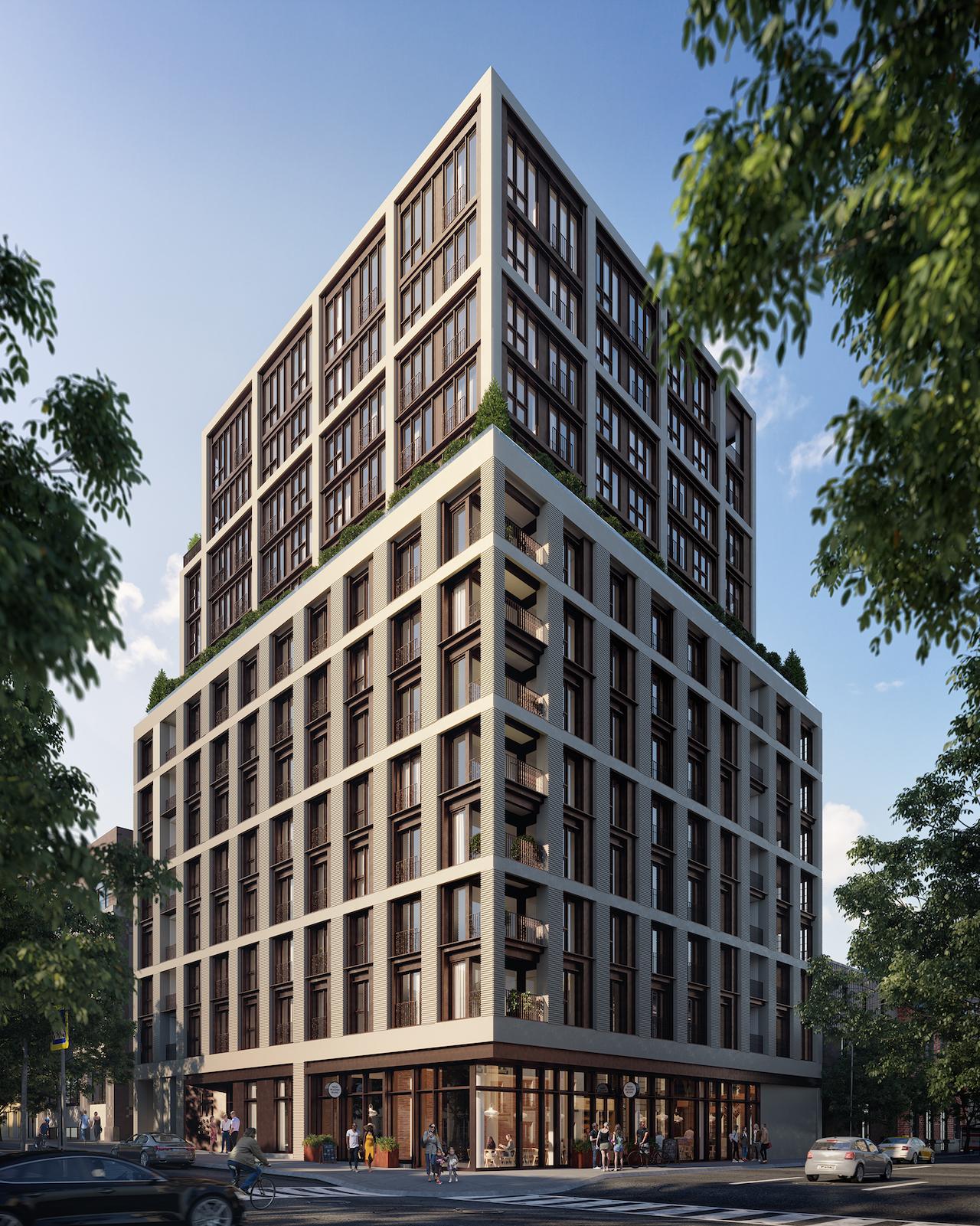 123 Portland, image courtesy of Minto Communities GTA
Additional information and images can be found in our Database file for the project, linked below. Want to get involved in the discussion? Check out the associated Forum thread, or leave a comment in the space provided on this page.
* * *
UrbanToronto has a new way you can track projects through the planning process on a daily basis. Sign up for a free trial of our New Development Insider here.