A sunset view from Toronto's Bloor-Yorkville neighbourhood is featured in today's Daily Photo. Captured by Place contributor jackattaaaack from a unit in One Bloor Distance, this shot faces southeast for the cluster of condominium towers on Charles Street East, illuminated by warm hues by the setting sun's raw heat.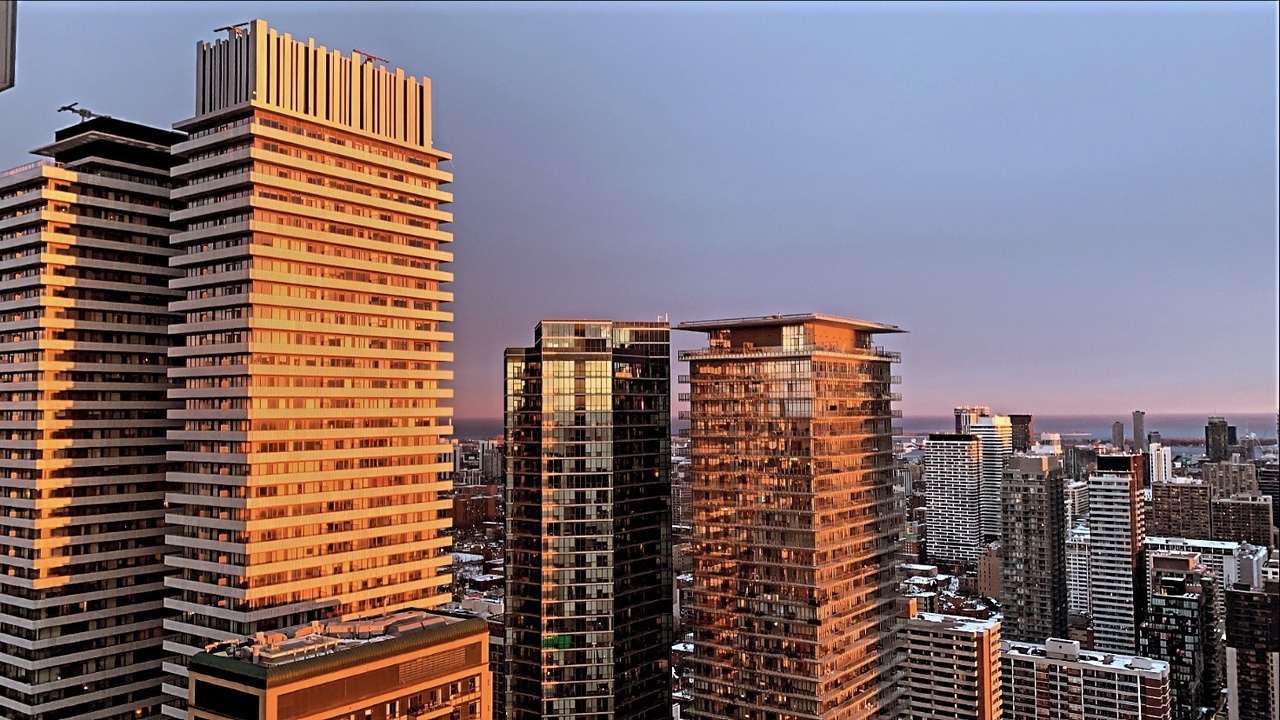 Bloor-Yorkville area at sundown, image by Forum contributor jackattaaaack
Interested in your work featured as Daily Pic? Head over to the City Panoramic & Videos piece of the Forum, or submit your images to our Instagram or UrbanToronto Flickr Pool for your thrill to be featured on our Front Report.
3. * *
UrbanToronto now has a new way you should track projects through the planning solution on a daily basis. Sign up for a free trial of your New Development Insider front a screen .