Toronto's East Bayfront area is being built out with a wide range of uses, including several commercial and institutional buildings complementing the vast number of condominium and rental suites that have begun to bring residents to the former industrial waterfront area. Among the employment centres taking shape in this area, the Waterfront Innovation Centre is bringing a 475,000 ft² office and retail project to Queens Quay East, immediately adjacent to Sugar Beach. The Sweeny &Co Architects-designed development is being built by Menkes Developments and BentallGreenOak, the latter of which acquired a 50% stake in the building on behalf of Sun Life Assurance Company of Canada following the start of construction.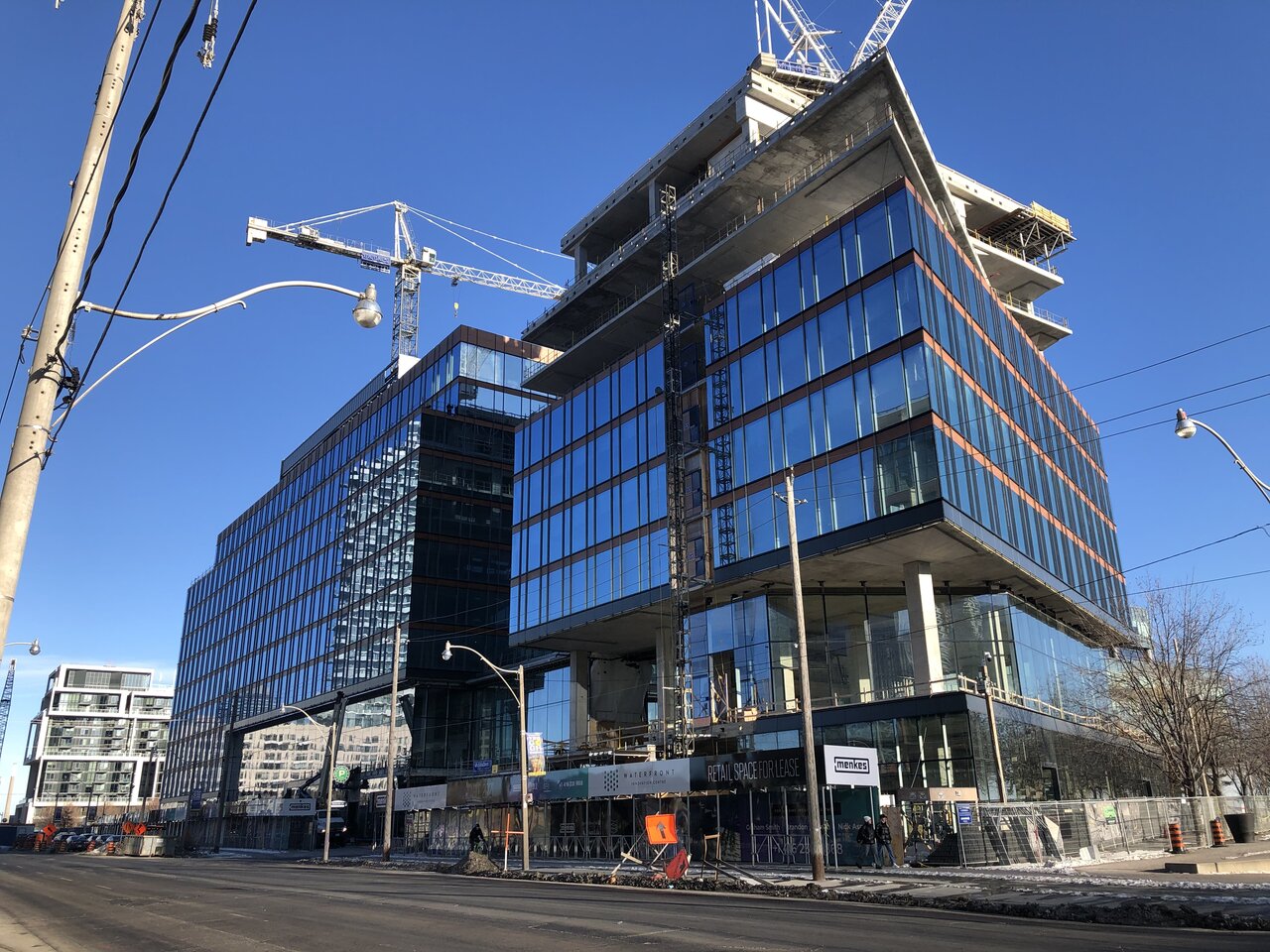 Looking southeast to Waterfront Innovation Centre, image by Forum contributor ProjectEnd
Construction has been ongoing since 2018, when a ground breaking ceremony kicked off activity. Shoring, excavation, and forming of the building's three underground levels moved along until early 2020, when the first above-grade work was spotted. The building's two volumes—joined by a double-height skybridge spanning across Dockside Drive—had risen to heights of 11 storeys for the larger east volume and eight storeys for the shorter west volume when we last checked in on construction in October, 2020, reaching their final heights in the months that followed.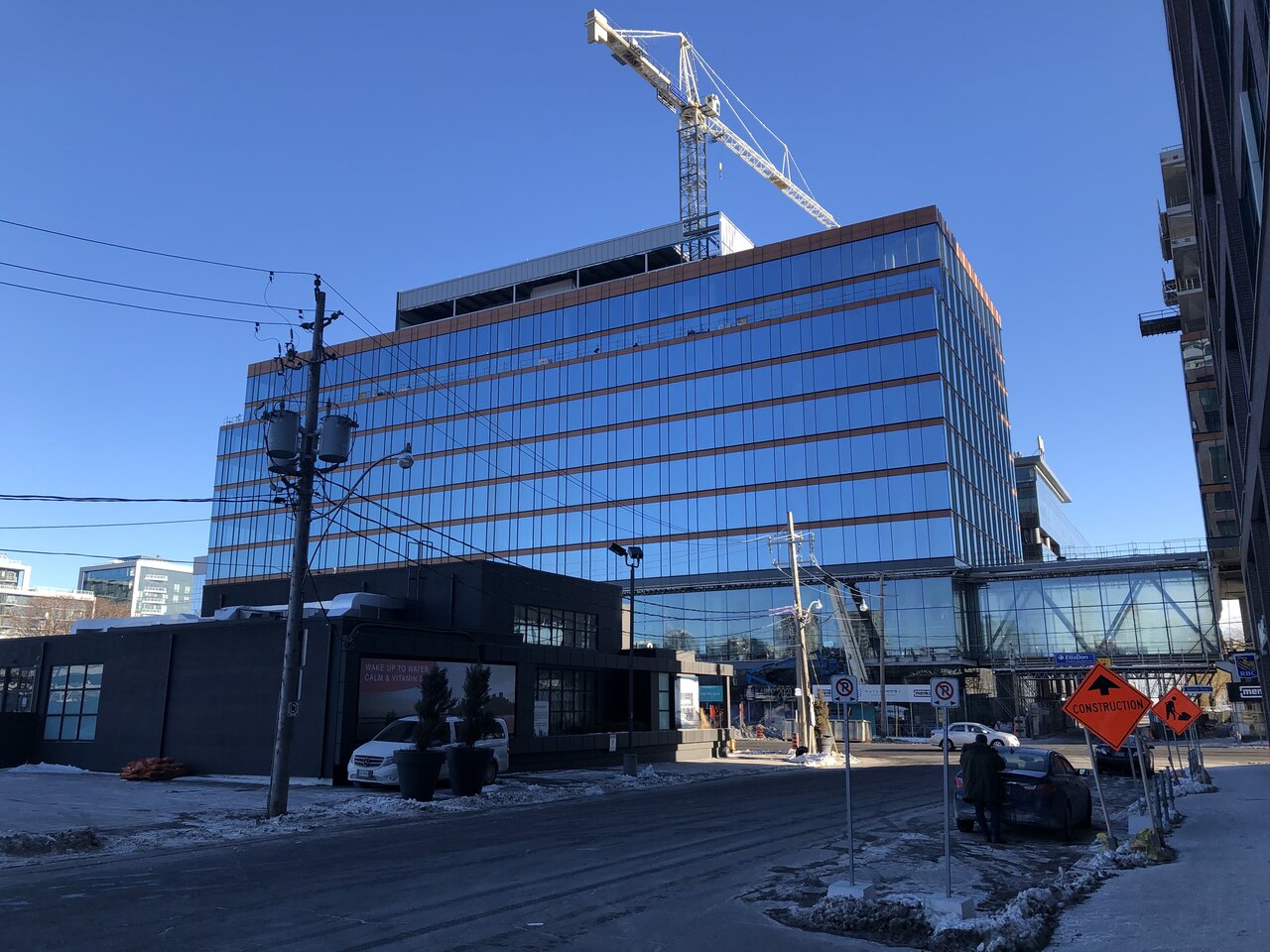 Looking south to Waterfront Innovation Centre, image by Forum contributor ProjectEnd
Installation of the building envelopes has been ongoing since May, 2020 when we got a first taste of the curtainwall cladding system, manufactured by The Toro Group of Companies. At the time of our last update in October, this mix of blue-tinted vision glass and terracotta-coloured back-painted glass spandrel had been installed as high as the sixth floor. The curtainwall now encloses the majority of the taller east volume, and the lower six levels of the west volume.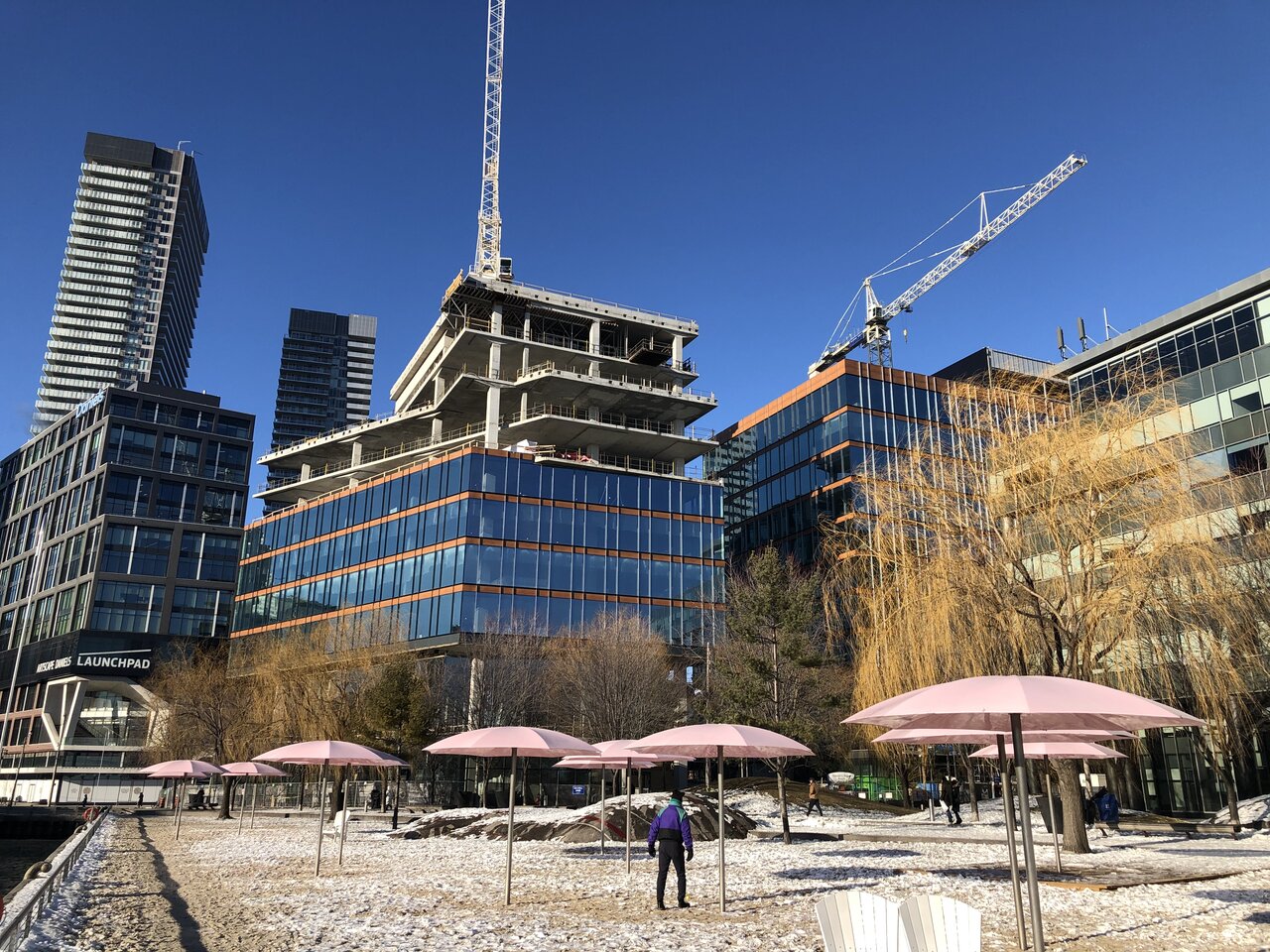 Looking north to Waterfront Innovation Centre, image by Forum contributor ProjectEnd
Scheduled to wrap up construction this year, the project is to be anchored by creative consultant services multinational WPP Plc, who signed a deal in 2018 to occupy 260,000 ft² of the building. MaRS, Toronto's innovation community headquartered at University and College, will lease approximately 55,000 ft² to create a satellite hub. The building is now approximately 71% pre-leased, with approximately 132,000 ft² of office space and 25,000 ft² of retail space available. Once complete, the two buildings will be home to a trio of interconnected interiors dubbed The Exchange, The Hive, and The Nexus, all designed to foster the exchange of ideas. The first tenants are expected to take occupancy later this year.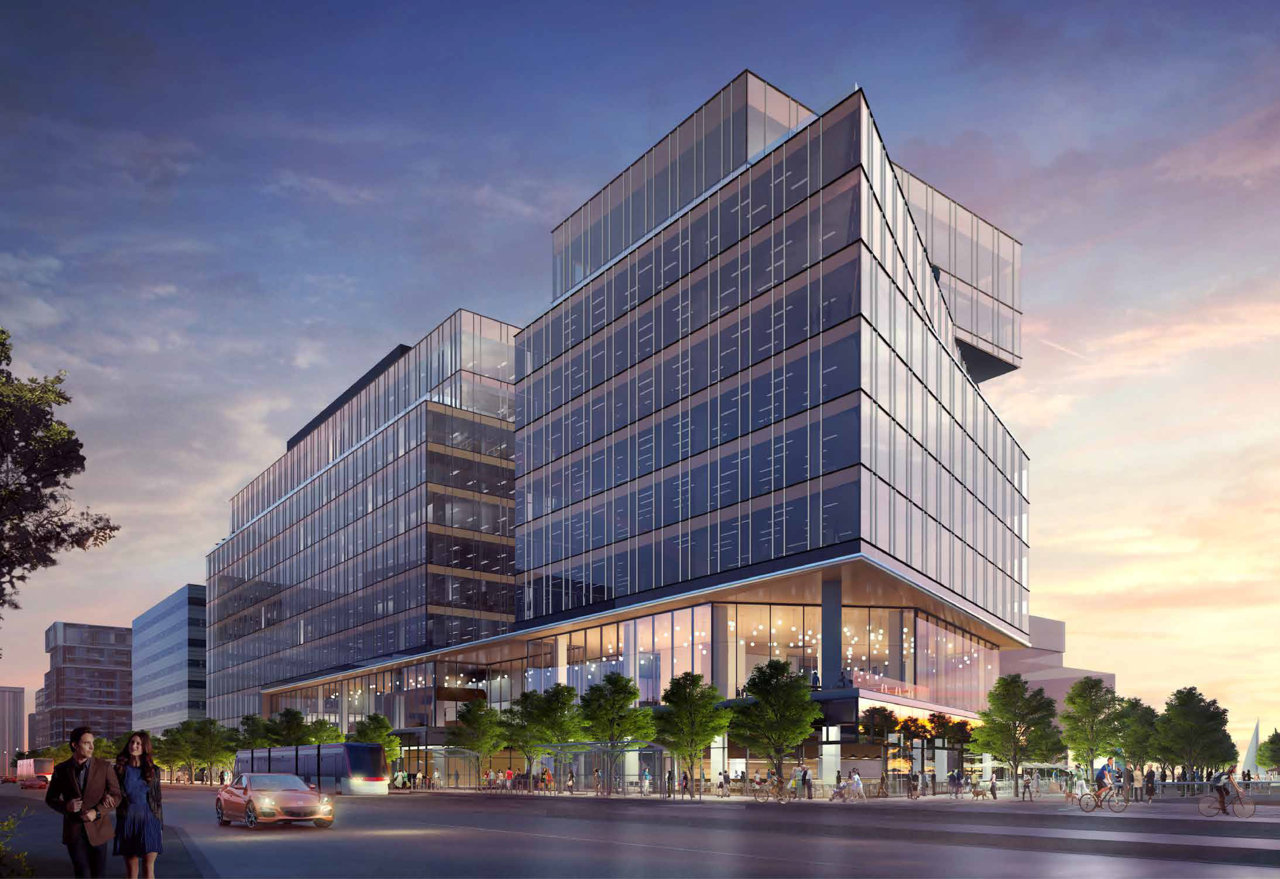 Waterfront Innovation Centre, image via submission to City of Toronto
Additional information and images can be found in our Database file for the project, linked below. Want to get involved in the discussion? Check out the associated Forum thread, or leave a comment below.
* * *
UrbanToronto has a new way you can track projects through the planning process on a daily basis. Sign up for a free trial of our New Development Insider here.