Toronto's Bedford Park area could be home to a redevelopment pending the success of a Zoning By-Law Amendment application from NYX Capital for properties at 3180 through 3202 Yonge Street, on the southwest corner with Woburn Avenue. Currently on site is a row of 2-storey mixed-use buildings with commercial use on the ground floor and both office or residential use above. The Richard Wengle Architect-designed proposal places residential units on floors two through twelve, while the ground level would feature five or more commercial units.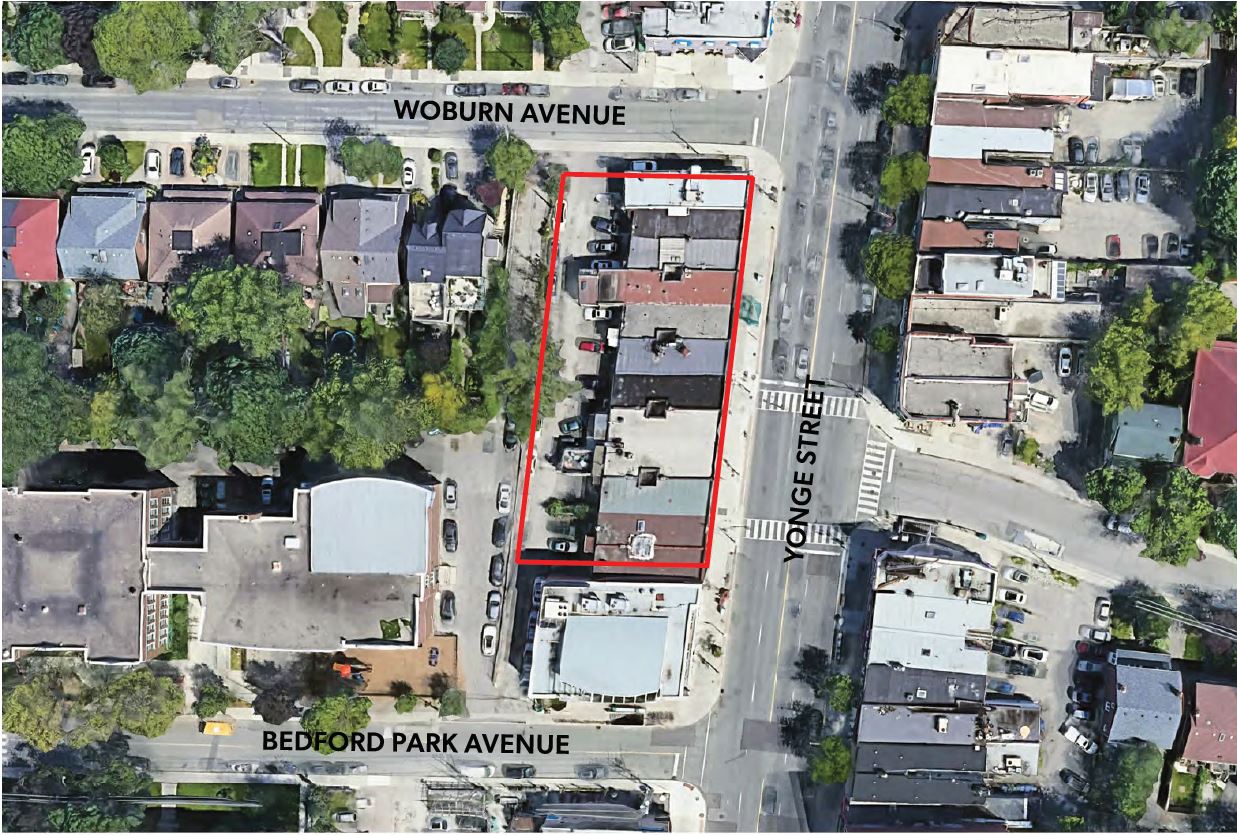 Aerial View of the 3180 Yonge Street site, image by Weston Consulting Group
The assembled lots total 1,927 m² in area, with a frontage of 63.56 metres on Yonge Street, and 30.31 metres on Woburn Avenue. Standing 46.1 metres tall, the proposed development would have a Gross Floor Area (GFA) of 12,554 m². 89% of the GFA would be dedicated to residential use, with the rest as commercial. There are 109 residential units proposed, consisting of 15 one-bedrooms, 82 two-bedrooms, and 12 three-bedrooms. the garage would hold 91 parking spots.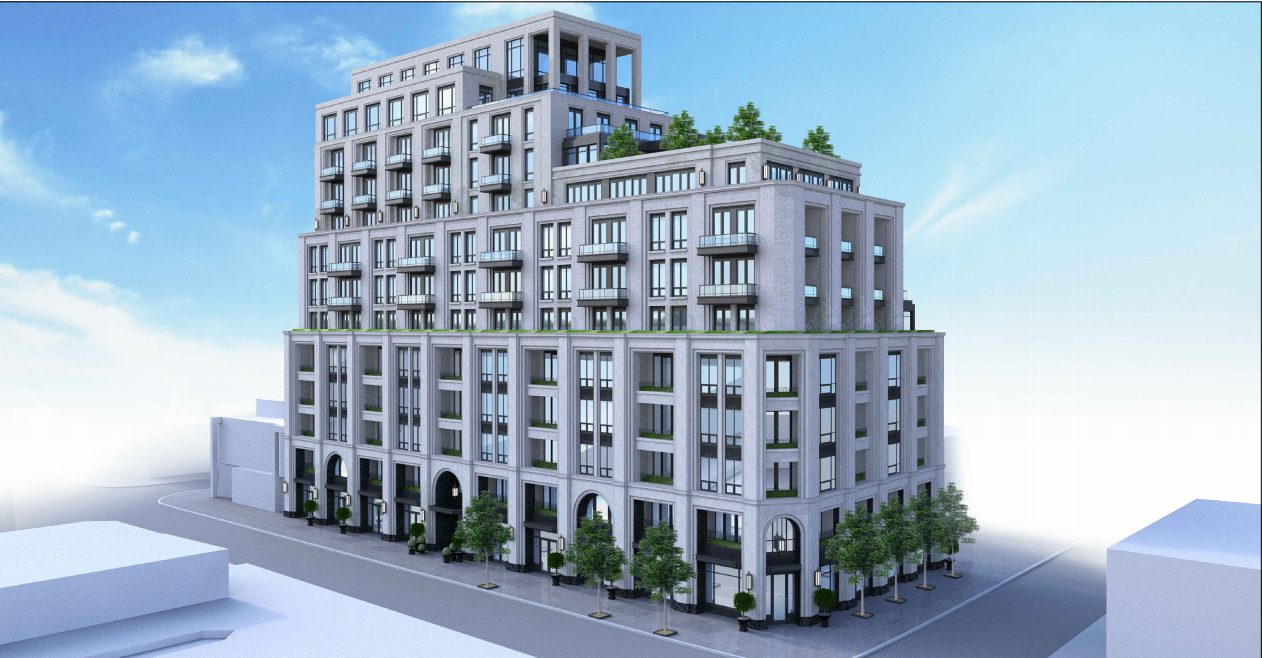 Looking southeast to 3180 Yonge Street, designed by Richard Wengle Architect for NYX Capital
The Yonge Street site, is 250 metres north of its intersection with another major road, Lawrence Avenue, and its subway station. In recent years this stretch of Yonge Street has seen several redevelopments of mid-rise mixed-use buildings, ranging from 9 to 13 storeys.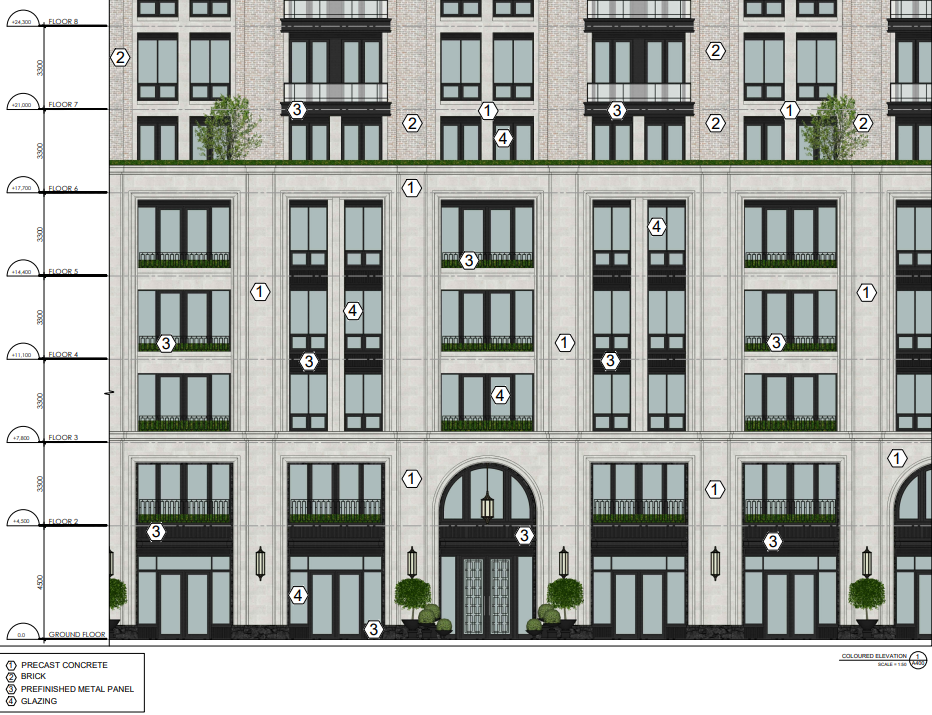 Elevation, 3180 Yonge Street, designed by Richard Wengle Architect for NYX Capital
Un-redeveloped blocks of Yonge are similar to what is here now, mostly lined by two-storey commercial and residential buildings, while the neighbourhoods to the west and east are predominantly low-rise homes.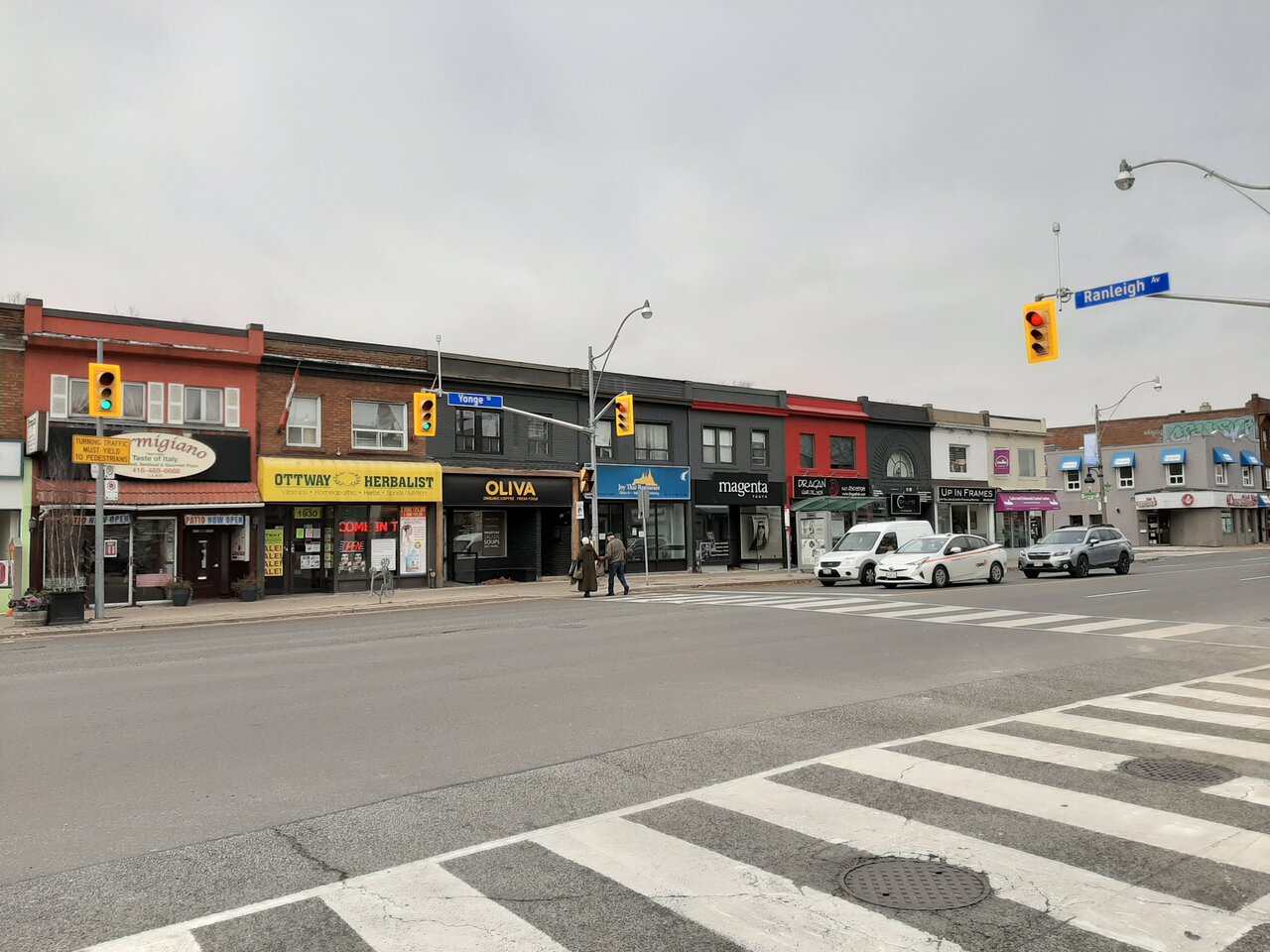 Looking northwest towards the site, image retrieved from Google Street View
Additional information and images can be found in our Database file for the project, linked below. Want to get involved in the discussion? Check out the associated Forum thread, or leave a comment in the space provided on this page.
* * *
UrbanToronto has a new way you can track projects through the planning process on a daily basis. Sign up for a free trial of our New Development Insider here.