A proposed affordable rental housing development in the Scarborough City Centre area continues to make its way forward through Toronto's planning process. Verdiroc Development Corp and Fineway Properties have submitted a revised application for a 15-storey building on Ellesmere Road, removing grade-related commercial space and adding significantly more purpose-built rental suites.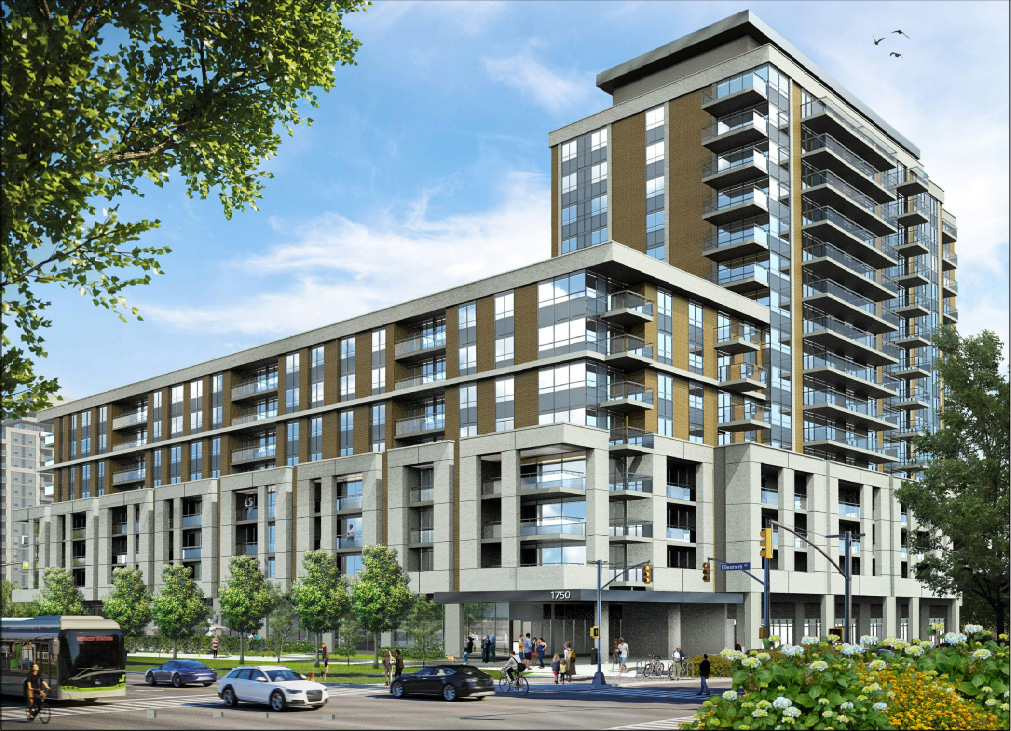 Rendering of the proposed development, looking north from Ellesmere Rd. Image by CGL Architects Inc.
The site is at 1744 through 1750 Ellesmere Road, just east of McCowan Road. It is currently home to a low-rise commercial development.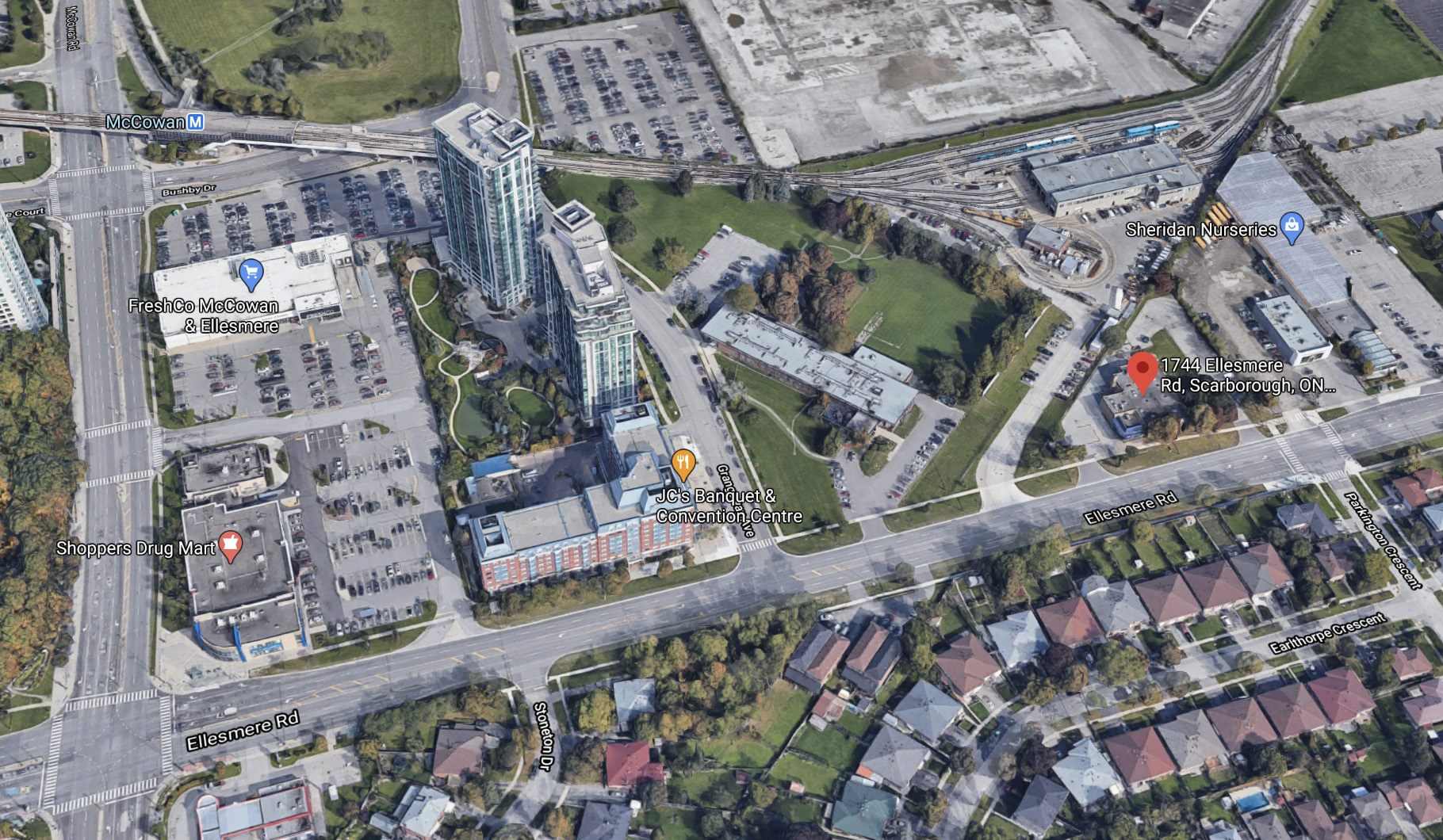 Aerial indicating the subject site. Image from Googlemaps.
The previous submission of August, 2019 was for 150 affordable rental units at 1750 Ellesmere while the existing commercial use was to remain at 1744 Ellesmere. The Site Plan Approval application (SPA) has always included both properties and the mixed-use development was planned to share driveway access and circulation around the combined site.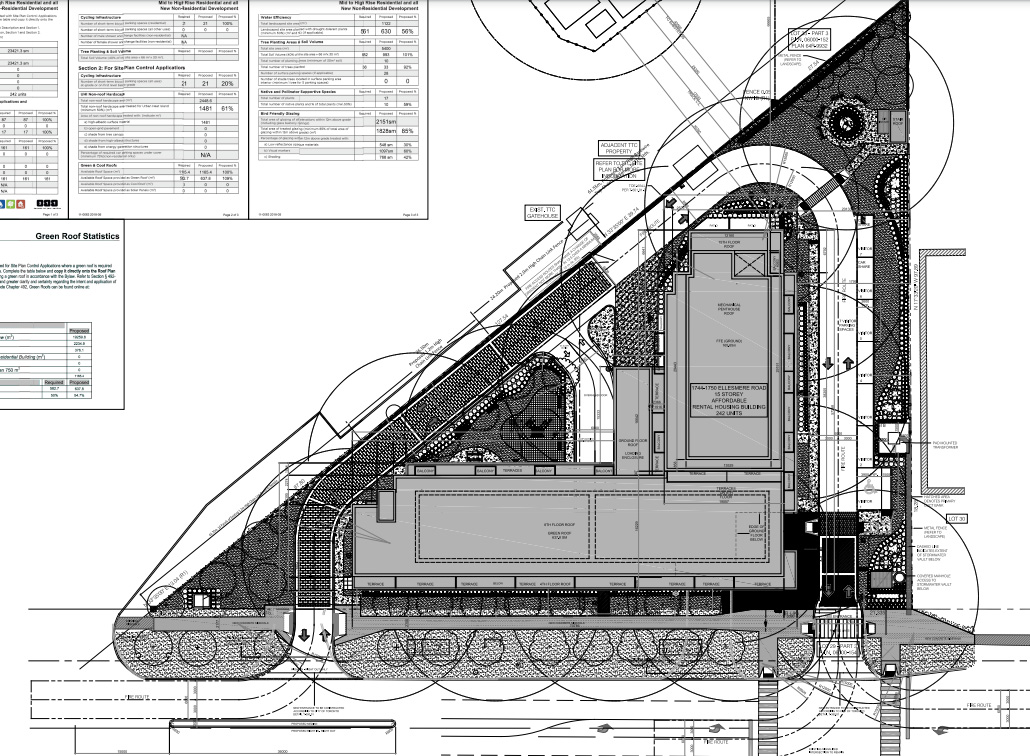 Site Plan of the proposed development. Image by CGL Architects Inc.
The site plan (above) was recently revised to exclude the existing commercial use and, in its place, add 92 additional affordable rental units to achieve a total of 242 affordable rental units. The Toronto Housing Secretariat has expressed its support for these additional units in the related minor variance application submitted to the Committee of Adjustment in September, 2020.
Ground Floor Plan of the proposed development. Image by CGL Architects Inc.
This new submission responds to City staff comments. Designed by CGL Architects, the proposed development's total GFA is 23,421m², with a lot coverage of 30%, and a density (FSI) of 3.96. In the current design, the ground floor multipurpose room spans the E-W wing, fronting Ellesmere Road, with residential units situated along the N-S wing. The L-shaped building's entry is at the southeast corner. Two outdoor amenity spaces are provided at grade. The remaining floors are dedicated to residential uses, 242 purpose-built rental units across both parcels of land. A single level of underground parking provides 80 vehicular stalls and 161 bicycle parking spaces.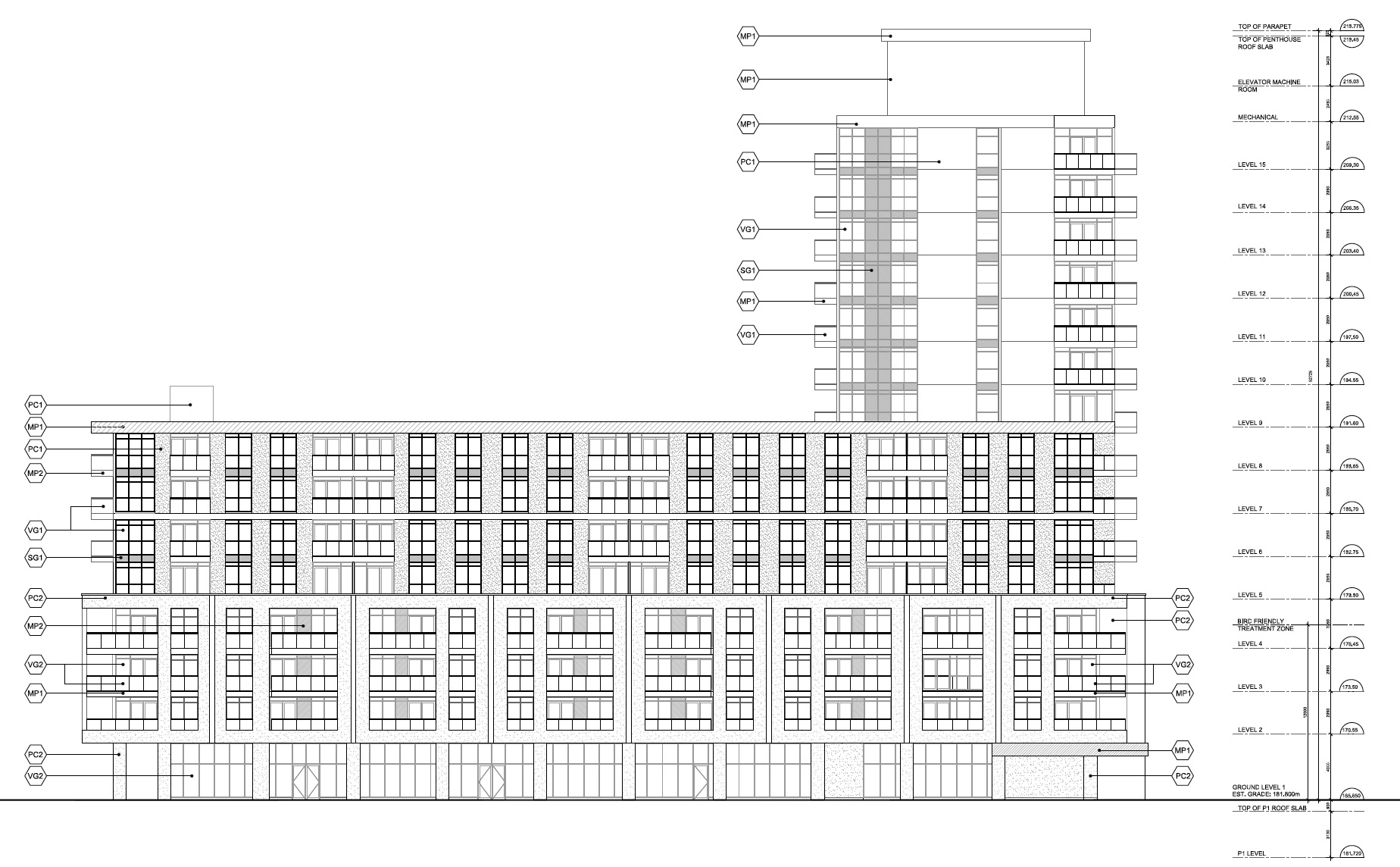 South elevation – fronting Ellesmere Rd. Image by CGL Architects Inc.
According to the drawings, the material palette includes precast in warm light grey and medium beige, for a limestone look finish, combined with metal panel in taupe and dark bronze finish, and medium grey spandrel glazing.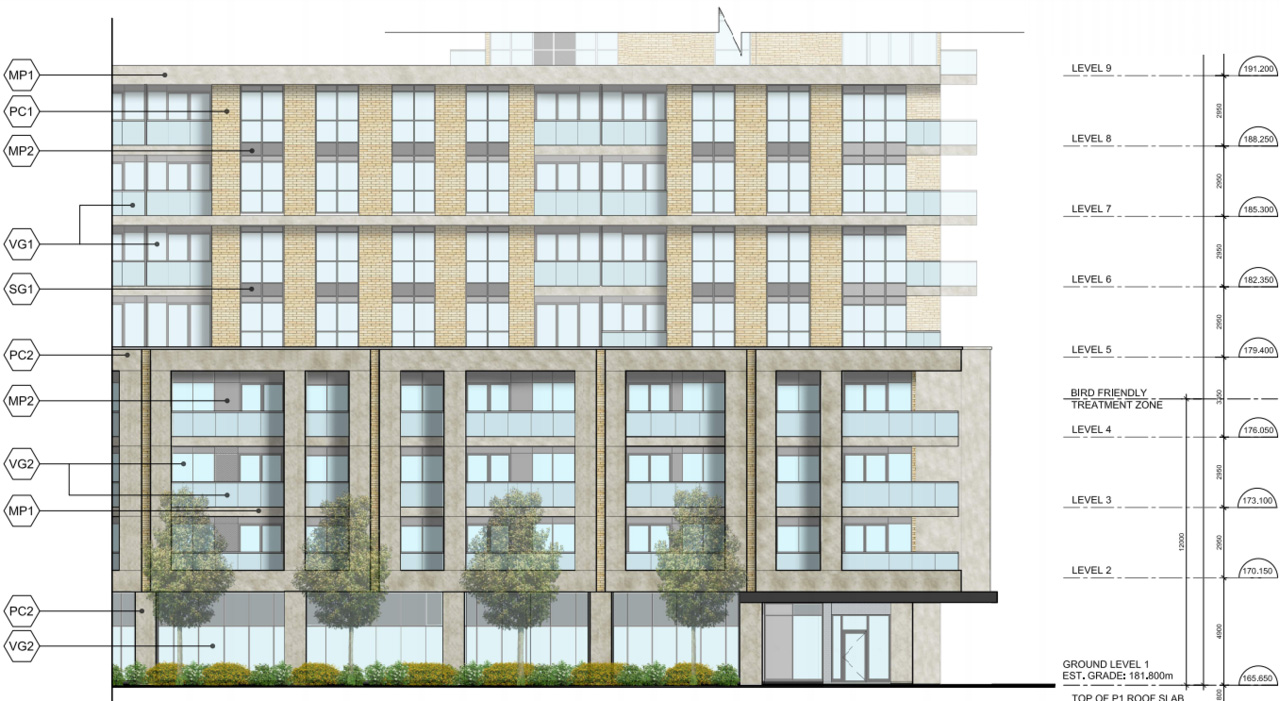 Partial South elevation. Image by CGL Architects Inc.
You can learn more from our Database file for the project, linked below. If you'd like to, you can join in on the conversation in the associated Project Forum thread, or leave a comment in the space provided on this page.
* * *
UrbanToronto has a new way you can track projects through the planning process on a daily basis. Sign up for a free trial of our New Development Insider here.